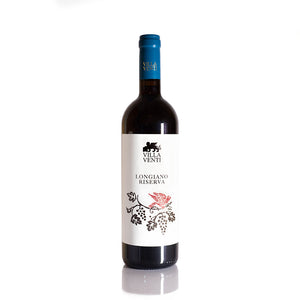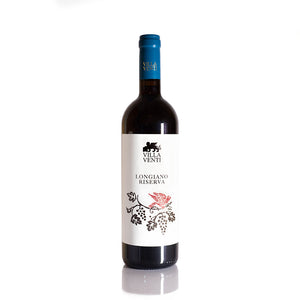 On Sale
Riserva Romagna Sangiovese 'Longiano' DOC 2016
A real thought provoker that doesn't give away it's secrets easily! Flitting from petrol to cherry, over to leather and spices as it invites you to take a sip... then it really starts to reveal itself. The cherries are dark, with a little bite of black pepper and clove, with a medium body and good acidity. Warming tannins make this wine one for a foodie looking for something incredibly special to pair at a dinner party or supper with friends.
Region: Emilia Romagna - Forli-Cesana
Grape: Sangiovese
A.B.V: 13.5% vol.
Pairings: Perfect with dishes containing chestnuts, mushrooms, dark lentils and beetroot - earthy tones allowing this wine to pair yet heighten and contracts these deep dark flavours. 
Service Temperature: 16° – 18° C