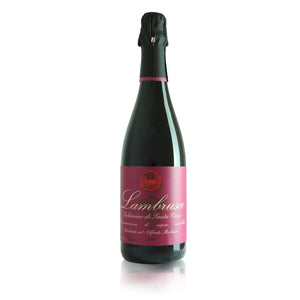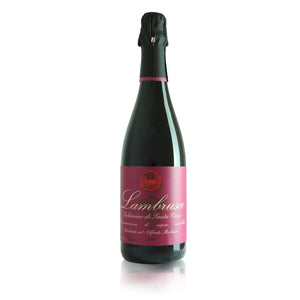 On Sale
Lambrusco Salamino di Santa Croce DOP Dedicato ad Alfredo Molinari
This deep magenta Lambrusco from Cantina di Carpi e Sorbara is dedicated to its founder, Doctor Alfredo Molinari, who held up the Modena local wine trade in the early 20th Century by encouraging cooperation. That's quite a name to stand up to, so nothing less than a premium Lambrusco would be worthy of such a dedication.
It may be unusual to describe a red wine as refreshing, but this is the first word that comes to mind whilst looking to describe this Lambrusco. Reminiscent of summer weekend BBQs with friends, it has red and black currant flavours, with the suggestion of dry cider that make it immensely moreish. Hints of violet flowers and long bright days.
Region: Emilia Romagna - Modena
Grape: Lambrusco Salamino
A.B.V: 11% vol.
Pairings: Great with roasted or grilled red meat as well as an aperitif with cured meats and cheeses.
Service Temperature: 10° – 12° C